Wood Windows in Plymouth, MN
Natural wood is one of the most popular home building materials due to its timeless beauty. It can add a touch of elegance to a home, with unique grains and patterns. Wood windows can enhance both your home's interior and exterior esthetics, adding value and classic style. Our exterior design experts at RedLine Contracting offer professional installation of wood windows for our customers throughout the Twin Cities metro area.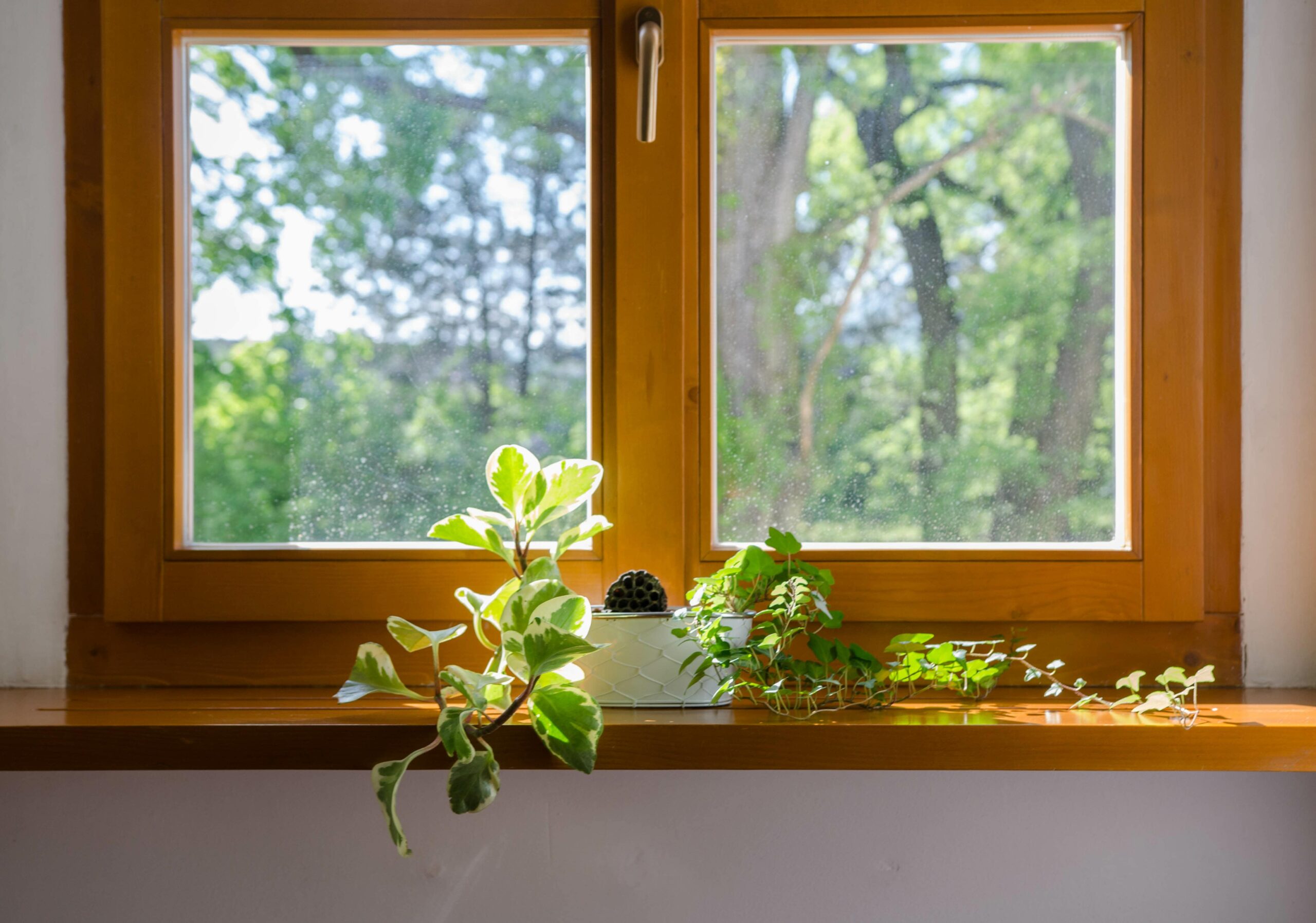 Types and Designs of Wood Windows
There are a wide variety of wood window designs and styles, as well as different wood types. Even with the popularity of vinyl windows for efficiency and affordability, wood is still considered a high-end option due to the unique look and customized options. Wood windows blend perfectly with many of the classic home designs in Minnesota. Some of the types and designs we install include:
Double-hung. The most common type of window is the double-hung window that opens vertically.
Bow or Bay windows. For more light and a better view of the outdoors, bay or bow windows are popular in kitchens, master bedrooms, bathrooms and any room in a lake home.
Casement or awning windows. Both casement and awning windows open outward, increasing airflow and offer a different look than double-hung windows in a variety of shapes and sizes.
Wood windows come in different types of wood. One of the most common is pine, but you can also choose from fir, mahogany and other types, and a wide selection of hues and colors.
Protecting Wood Windows
Wood windows are gorgeous, and the modern designs are made to offer more energy efficiency than their predecessors. However, the extreme outdoor elements in Minnesota can put stress on the wood. To get both the beauty of wood with the longevity and energy-efficiency of manufactured windows, many of our customers choose to combine wood windows with cladding to protect the wood from warping and deterioration.
If you are considering replacing your windows and you want to explore natural wood as an option, contact us at RedLine Contracting to schedule a window installation consultation and estimate. We serve Edina, Burnsville, Minneapolis, St. Paul, Prior Lake and the surrounding communities.

How can we help you? Feel free to send us a message.
Service Areas
Minneapolis & Twin Cities Metro Area