Seamless Gutters in Excelsior, MN
Gutters are an essential drainage feature to protect your roofing system and your home. Unfortunately, conventional gutters can require extensive maintenance and repairs. If you have gutters that leak or are unattractive, it may be time for replacement with a better option. Our home exterior professionals at RedLine Contracting offer a wide variety of seamless gutters and installation for our residential customers in the St. Paul and Minneapolis area.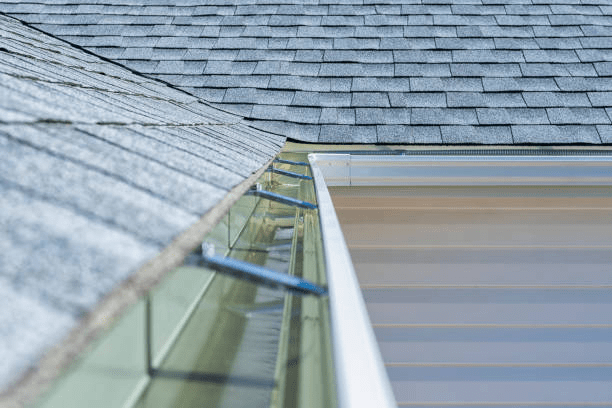 What Are Seamless Gutters?
Traditional or conventional gutters come in sections that are connected to create one long gutter. The connection spots or seams are the most common places for leaks to occur, creating drainage problems around your home. Seamless gutters are exactly what the name implies – gutters without seams along the length. The gutters are cut to length for your home, customized to fit your roof dimensions perfectly. The only place there are seams is where two gutters connect at the corners.
Benefits of Seamless Gutters
The obvious benefit of seamless gutters is fewer chances of leaks, but there are other advantages to choosing this gutter option. Some of the reasons our customers choose seamless gutters for their homes include:
A clean, streamlined appearance
No painting necessary – the gutters come in a variety of colors with a no-crack, no-peel finish
Quick installation – most seamless gutter systems can be installed in a few hours
Easy maintenance
Affordable
Seamless gutters come in a wide selection of designs and styles to match your home's exterior. They are cost-effective and made to last for many years, making them a wise investment in your home. Our installation crews will make sure your old system is removed, and your new gutters are installed properly. Like all our home exteriors services, we are not finished with your gutter installation until we meet or exceed your expectations.
If it is time to replace your old gutters, give us a call at RedLine Contracting. We offer seamless gutters and other gutter products with professional installation throughout the Twin Cities metro area.

How can we help you? Feel free to send us a message.
Service Areas
Minneapolis & Twin Cities Metro Area